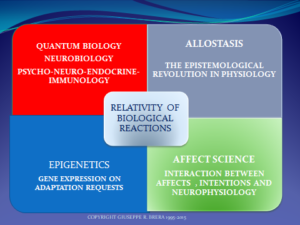 Il Comitato sanitario nazionale è membro "dell'International Committee for health and medicine paradigm change" (ICHMPC) , di rilevanza mondiale, ha lo scopo di ordinare l'attività del CSN al paradigma della Medicina centrata sulla persona e alla diffusione e realizzazione della " Charte Mondiale de la Santé-Youth Health Charter" 
Il Comitato scintifico è presieduto dal prof. Giuseppe R.Brera
Membri del Comitato scientifico internazionale del CSN (al 30 Giugno 2021) sono
1 .Giuseppe R. Brera 
MD MA,Hon. LD MA , Rettore dell'Università Ambrosiana, Direttore della Scuola Medica di Milano , presidente  della Società Italiana di Adolescentologia e Medicina dell'adolescenza, Director Person-Centered Medicine International Academy, President of the International Committee for Medicine and Health paradigms change.( ICMHPC)
Il prof. Brera è autore del primo trattato al mondo sul COVID-19
2 Claudio Violato:  PhD , Hon SC MA,Pro-rettore "honoris causa", Università Ambrosiana,Milano,  professor, dean assessment in Medical Education, University of Minnesota ,  Co-direttore dipartimento in medical education nella stessa Università., membro del board di presidenza dello ICMHPC)
3. Claude Robert Cloninger, PhD, Hon. LD MA, è direttore dell'Anthropedia Institute e professore emerito di psichiatria alla Washington University di St. Louis.  L'Anthropedia Institute è la componente di ricerca della Fondazione Anthropedia, un'organizzazione non-profit dedicata allo sviluppo del benessere attraverso l'innovazione nell'assistenza sanitaria e nell'educazione.  È ampiamente citato e onorato per la sua ricerca biopsicosociale sulla personalità e la salute. Il Dr. Cloninger ha pubblicato dieci libri e oltre 600 articoli in psichiatria, psicologia e genetica. È membro dell'American Academy for the Advancement of Science e della National Academy of Medicine negli Stati Uniti.
4. Roy Kallivayalil MD,MA, Hon. LD MA
È professore e Capo del Dipartimento di Psichiatria nel yPushpagiri Institute of Medical Sciences and Research Centre di Thiruvalla, Kerala-, India , è stato Presidente della Società Psichiatrica Indiana (2012-2013), Presidente dell'Associazione Mondiale di Psichiatria Sociale (2016-2019),  Segretario Generale,  dell'Associazione Mondiale di Psichiatria, Ginevra (2014-2020),  Presidente,  dell'Associazione Mondiale di Psichiatria Dinamica-  Sezione India, Presidente dell'Alleanza Nazionale per la Salute Mentale- in India.
5. Richard Fiordo 
PhD, Hon. LD MA , emeritus professor in Health Communication University of North  Dakota, membro del board di presidenza dello ICMHPC