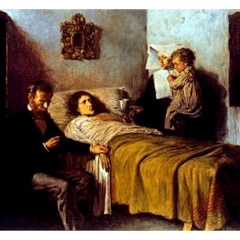 Under the Patronage  of
the World Health Committee and " Comitato  Sanitario Nazionale                                                                                               
 "  PERSON-CENTERED MEDICINE, PREVENTION
AND ADOLESCENCE
3rd session : 20 Novembre 2021 – h 15   ZOOM
Introduzione alla terza sessione, e benvenuto
Giuseppe R.Brera
Rector of the Ambrosiana University 
Prevenzione centrata sulla persona, rischi da vaccini genetici, terapia precoce del Covis-19
PROGRAM
Chair
Prof. Vito.Galante MD  PH D LD MA
Honorary Chair in Adolescentology 2 in the Ambrosiana University
15,15-15,40+5'
Keynote lecture
"The Experimental Child"
Mental and Social Consequences for Children and Families  of the Coronavirus Syndemic      *
Vincenzo Di Nicola, MPhil, MD, Ph.D., FRCPC, DFAPA, FCPA, FCAHS
Honorary Chair (Licentia Docendi, LD) & Professor (Magister, MA Sc),  Ambrosiana University
Professor of Psychiatry, University of Montreal
Clinical Professor of Psychiatry, The George Washington University
15,45-16,10+5'
Keynote lecture
Effetti degli attuali vaccini anti SARS-CoV-2 oltre la generazione di anticorpi anti-Spike.
Effects of current anti-SARS-COV 2 vaccines beyond anti‐Spike antibody generation
Maurizio Federico
Director
National Center for Global Health
Istituto Superiore di Sanità (Italy)
    Keynote lecture
  16,10-16,35+5
L'evidenza scientifica  dei danni genetici ed epigenetici dei vaccini anti SARS-COV 2  e le conferme epidemiologiche di un rischio vaccinale .
La necessità del paradigma preventivo centrato sulla persona con l'allostasi anti-virale e l'immuno-stimolazione preventiva e di un'efficace terapia precoce del SARS-COV 2.
Scientific evidence of epigenetic and genetic damages from anti-SARS-COV 2 vaccines and the epidemiologic confirmation of risks from vaccination.
The need for the person-centered prevention paradigm inducing the "Antiviral allostasis and the preventive immunostimulation.
Giuseppe R.Brera MD, MA, MA LD
Director of the Milan School of Medicine, President of the World Health Committee
and Italian National Health Committee
16,35-17+5'
Discussion and free contributions (max7') (In Italian and English)
         Inviare titolo dell'intervento a alla segreteria scientifica     vgalante@unambro.it
Registrazione al Congresso:  (gratuita)   communication@scuolamedicamilano.it
17,15-18,45
1st  Workshop
of the
 WORLD HEALTH COMMITTEE
   Chair
        Roy Kallivayalil
Secretary-General of the World Health Committee
       Introduction
       Giuseppe R.Brera
     President of the World Health Committee
Contribution of the Members of the  WHC Scientific Committee
17,30-18,20
Giuseppe R.Brerra,Robert Cloninger, Claudio Violato, Richard Fiordo, George Christodoulou,Roy Kallivayalil
18,20-18,45-
Contributions of invited speakers
18,45
End of the Conference
Giuseppe R.Brera
Rector of the Ambrosiana University